Drived back to home to have little rest. Commercial power was off so I lost 6 hours of contest time before I managed to start generator. It was best time for running EU and JA so my score in the contest will be low. I will continue contest operation anyway. Highlights in the contest: over 50 USA stations, XE1RCS with incredible signal, and some extraordinary DX came back to my CQ. Will write more details after the contest.
I briefly checked states I worked last 3 days. I was very surprised to see that it comes to 40 states! So WAS on 160 looks not unreal now. But most of needed states are on Weast Coast....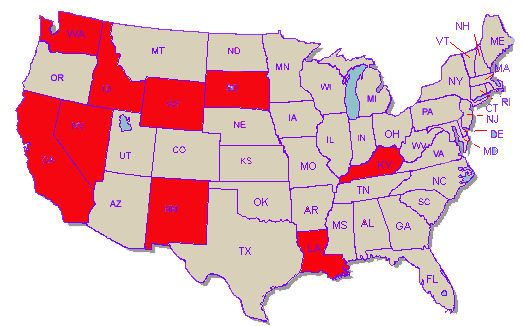 States worked on 160.